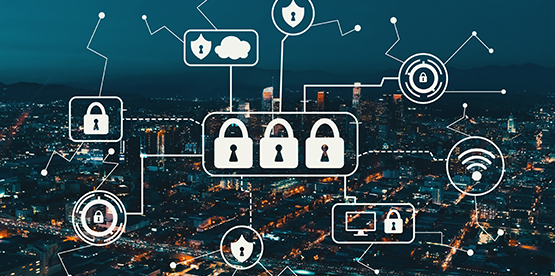 The Federal Trade Commission ("FTC") today announced that Peter Swire, Senior Counsel at Alston & Bird LLP and Elizabeth and Thomas Holder Chair at Georgia Tech Scheller College of Business, will deliver a key presentation at the upcoming FTC Workshop on Data Portability ("Workshop").
Data portability refers to the ability of consumers to move data (e.g., emails, contacts, preferences, financial information, health information, etc.) across platforms and services. The FTC notes that "in addition to providing benefits to consumers, data portability may benefit competition by allowing new entrants to access data they otherwise would not have so that they can grow competing platforms and services."
The Workshop seeks to bring together a variety of stakeholders — including industry representatives, economists, consumer advocates, and regulators — for a wide-ranging public discussion on issues raised by data portability. The Workshop will address questions including the risks and benefits to consumers and competition of data portability, risk mitigation measures, the potential impact of data portability on companies' incentives to innovate, and the merits and challenges of interoperability.
Swire's presentation will provide a foundational overview of the major concepts and terminology surrounding data portability based on his forthcoming study on "Portability and Other Required Transfers Impact Assessment (PORT-IA): Assessing Competition, Privacy, Cybersecurity and Other Considerations."  Swire's presentation will be immediately preceded by opening remarks from Andrew Smith, Director of the FTC's Bureau of Consumer Protection, and later followed by closing remarks from Ian Conner, Director of the FTC's Bureau of Competition.
The Workshop will also feature four panel discussions focusing on:
Case Studies on Data Portability Rights in the European Union, India, and California;
Case Studies on Financial and Health Portability Regimes;
Reconciling the Benefits and Risks of Data Portability; and
Material Challenges and Solutions to Realizing Data Portability's Potential.
In addition to his individual presentation, Swire will serve as a panelist on the "Reconciling the Benefits and Risks of Data Portability" discussion. For more details on the Workshop panels, please review the Workshop agenda available here.
The Workshop, which is free and open to the public, will take place on September 22, 2020, from 8:30 AM to 3:00 PM EST.